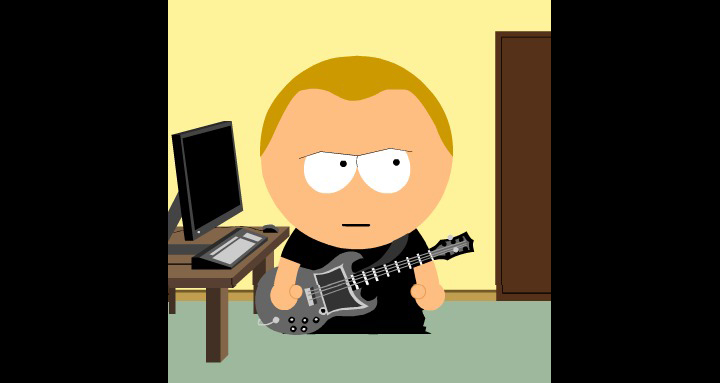 All about me…
I started off as a busy guitar teacher back in the 1980s with a very hectic schedule that saw me balance private tuition with gigs. I played a little solo classical guitar, some solo jazz, I was in a couple of jazz fusion outfits and a pub rock band. Busy, but fun!
In 1992 I joined the editorial team at Guitarist magazine, working my way up to editor two years later. In that time I interviewed guitarists like Frank Zappa, Eric Clapton, David Gilmour, Mark Knopfler and many more. It was a very memorable experience.
Then I transferred to the editor's chair at Guitar Techniques until 2001 by which time I had started writing guitar tutors for Sanctuary Publishing. When I left the magazine I concentrated on writing, but still kept my hand in as a player and ended up playing with guys like Gary Moore, Bernie Marsden and Dominic Miller during a series of charity concerts organised by the International Guitar Festival in Bath, of which I served as a trustee for many years.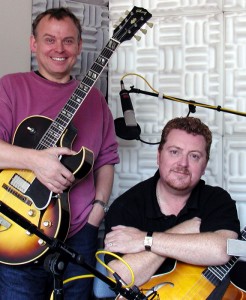 I also co-wrote two books with guitar maestro Martin Taylor: Autobiography Of A Travelling Musician and The Martin Taylor Guitar Method. In 2006 Martin produced my first album of acoustic guitar instrumentals entitled Nocturnal, guesting on the Bill Evans track Waltz For Debby. In 2010 I followed it up with Arboretum, which entered Amazon's New Age charts shortly afterwards!
These days, I am once again a member of the editorial team on Guitarist magazine, where I also edit the quarterly publication Guitarist Presents Acoustic…
© 2012-15 David Mead