Back To The Future…
Well, back to Future Publishing here in Bath, anyway. In a move that even I couldn't have predicted I have taken up a full-time role on Guitarist magazine once again, after an absence of 20 years from the title. You know what? It's great to be back!
My new post also sees me editing the quarterly publication Guitarist Presents Acoustic – a magazine dedicated to all things unplugged. My first issue will be hitting the shelves any time soon.
One More Time
As I said in the news item below, I've been experimenting with video editing software and whereas the previous clip was just a short test to see if everything worked (and my editing skills were anywhere near functional) this clip features a full tune from Arboretum. In actual fact, just about everything that could go wrong did while I was producing this vid, but despite everything it turned out OK!
Just Testing…
I've been working through some unfamiliar software (to me, anyway) with the idea that I'll post some more videos online. It's amazing how many stages you have to go through to get these things published. In a way, actually playing a piece is the easy bit. However, I was reasonably pleased with the result of my latest experiment and so here it is. It's the first – and shortest – track on Arboretum, called 'Prelude'. If you like it, please share the heck out of it!
Interview With Tommy Emmanuel
Towards the end of last year I did an interview with Tommy Emmanuel that was filmed for the digital edition of Acoustic magazine. Focusing mainly on the technical side of Tommy's playing, the interview is now available to watch on You Tube, where you can watch him talk about thumb-picking, left and right hand technique and a run through of his stage rig!
Nocturnal On Bandcamp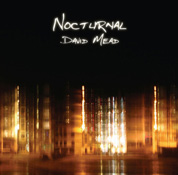 I have switched from having Nocturnal available at multiple digital download sites to just one – Bandcamp. Follow the link to preview or download individual tracks or the whole album! CDs are still available from me; click on the 'CDs' tab above.
Nocturnal was released in 2006. Produced by guitar legend Martin Taylor, it features 14 tracks of acoustic guitar with moods ranging from ambient to jazz. Martin guests on the Bill Evans track 'Waltz For Debby'.
New eBook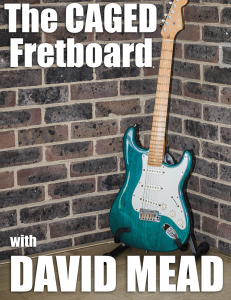 Here's something that has been keeping the fine fellows over at Leafcutter Studios and me busy for a little while. It's an eBook called 'The CAGED Fretboard' aimed at teaching guitarists how to learn the fretboard and use more interesting versions of chords, rather than relying on memorised shapes all the time.
It's over 300 pages long and rammed to the rafters with interactive diagrams, pop-up menus… you name it. Learn a lot about how basic harmony works and how to find virtually any chord in any key by adapting one of the five CAGED shapes.
Pop over to the iTunes App Store to read more by following the link here.
Tommy Time!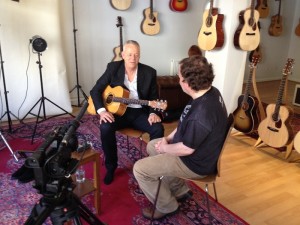 I recently ventured up to The North American Guitar's showrooms in Fulham to interview my old buddy Tommy Emmanuel. It was a special occasion because the interview is going to appear in Acoustic Magazine's 100th issue and so the day was split between a photo shoot and the interview itself, which was also videoed for the magazine's digital edition.
We covered technique-related topics like using a thumb-pick versus using either a flat pick or fingers and… well, the magazine will be out before too long and so you can read all about this phenomenal musician's approach to playing then!
New Video
I'm going to say that this is the first video in a new series called 'another day at the office' where I take some time to jump in front of a video camera to play a tune. Of course, it all depends on my ongoing struggle with video/audio editing software, but hope springs eternal!
In any case, this is 'Waterfalling' from my 'Arboretum' album. If you're at all interested in playing the tune yourself, the tab is available on this site and there's even a video talking you through it. Meanwhile, enjoy!
North American Guitar Visit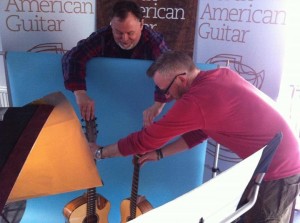 I recently visited the good folk at The North American Guitar at their headquarters in Fulham, London. This was part of my day job as a contributor and columnist for Acoustic magazine and my task on this occasion was to view some Avian acoustic guitars for a forthcoming review in the magazine.
As you can see from the accompanying picture, I also helped out with the cover shoot by performing some guitar stabilisation – and so, after more than 30 years in the business, I'm launching a career as a guitar stand!
It was a great day out and I wished I had longer to spend up there looking at all the sumptuously appointed instruments. So my thanks goes out to my host Michael Watts and my old friend and ace photographer Richard Ecclestone.
Reading Music For Guitarists – New iPad App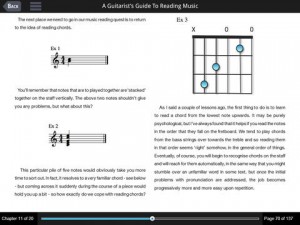 Anyone who has ever tried to learn how to read music for the guitar will tell you that it isn't exactly an easy ride. So it's going to come as good news for many that my new iPad app – A Guitarist's Guide To Reading Music – has just gone live on the Apple App Store (link here).
At over 130 pages long, it's really more of an eBook, with each of its 20 lessons split into two parts – pitch and rhythm – as I've found that it's much easier for people to learn to read for the instrument if these two tasks are looked at separately.
At the end of each section there's an interactive test so that users can put what they've learned to use – and all the answers are just a touch away. The app is designed to get you well past the early difficult stages of learning to read and put you on the path to fluency. So if you've been relying on tab in the past and think it's time to spread your wings, take a look!
All Quiet?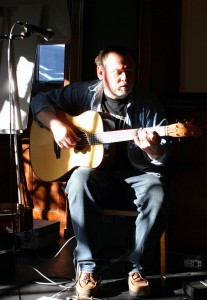 Well, no – not exactly. The reason why this page hasn't been buzzing with news recently is that I've been too busy to make any entries! First of all there's my usual magazine work for Guitar Techniques and Acoustic mags, then I've been working on another iPad app in between deadlines. In addition to that I've been dallying with the prospect of writing more material for a forthcoming third album project (in its very early stages) and you can begin to get an idea how updating my website has tumbled to the bottom of my 'to do' list. Oh, and I'm still meant to be writing a novel; something that has been occupying my mind now for around seven years. Grown up writing… Oh dear!
It's been a fun few months, though. I've interviewed some interesting people, including bluesmen Joe Bonamassa and Seasick Steve – and master harp guitarist John Doan, who I met when we were both booked to play the Edinburgh Guitar Festival. The accompanying picture was taken during my set in Edinburgh, the stage lit by natural sunlight streaming through the window.
Edinburgh Guitar Festival
This coming May bank holiday – that is, the 25th-27th May – sees the launch of the inaugural Edinburgh Guitar And Music Festival. Over the weekend there will be live music, competitions and demonstrations from some of the top names in the industry.
Held at Edinburgh's Corn Exchange, the festival will feature guitarists like Jan Akkerman, Peter Finger and award-winning Celtic harp guitarist John Doan performing – and I will be doing a set on the Saturday evening between 6.30pm-7.20pm. There are loads more details on the festival's web site (which you'll find by clicking here) as well as information about booking tickets, how to find the venue, etc. Hopefully see you there!
12 Bar Blues iPad App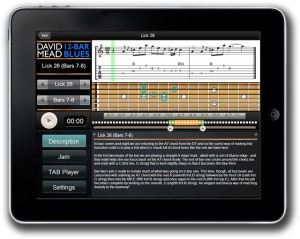 If you woke up this morning thinking that your blues guitar playing could do with a quick update, service and refit then I invite you to consider my new app for the iPad. Called simply '12 Bar Blues' the app takes you through a blues progression one bar at a time – one key, one time signature and one fretboard scale position – to show you up close what happens during the 12 bar cycle.
You'll learn how to make your blues soloing sound more musical by knowing which notes in the scale to target and how to tackle the transition between the various chords. There are over 50 licks to demonstrate how to navigate your way through a 12 bar blues with tab, standard notation and a backing track to practise with.
If this sounds like blues you can use, pop over to the iTunes app store and check it out using this link David Mead's 12 Bar Blues.
And Another Transcription…
I have been busy with transcriptions lately… And so 'Arboretum' is now available over at the 'buy transcriptions' page (see menu above). When I was checking the stats on iTunes recently I found that this is my most popular download and so the chances are a few people might like to learn to play it, too. It's a demanding piece that skates through a couple of time signature changes – and then, of course, it's another of my partial capo pieces which means that you're playing either side of the capo in a couple of instances. Am I putting you off? Hope not! Have a listen to the track here…
Latest Transcription
Pleased to announce that there's a new transcription available – it's 'A Stranger's Tale' from Arboretum and you'll find it under the 'buy transcriptions' tab at the top of the page.
Whilst doing the transcription I remembered that I have been meaning to take another look at the You Tube video that was shot from the audience when I played at The Glee Club in Birmingham in 2011. The audio was a bit poor and the low lighting levels in the club meant that the resulting video was very grainy… but I believed it could be saved and so I've just put up a newly enhanced version. And here it is!
Acoustic Magazine February Issue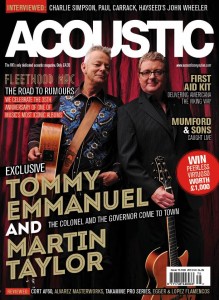 February's Acoustic magazine features the interview I did with Martin Taylor and Tommy Emmanuel back in December 2012. Six pages of wit and wisdom from two of the finest fingerpickers on the planet!
Read all about why they call Tommy 'The Colonel' and how Martin got the title 'The Governor', the story of how they first met in Australia and why they are both looking forward to their forthcoming album and tour.
On sale now!
Tommy!
Around the middle of December Tommy Emmanuel cgp paid me a visit at my flat in Bath.
I've known Tommy since I interviewed him for Guitar Techniques way back – probably around 12 years ago – and he sometimes calls me when he's back in the UK and we get together and go for a coffee and a catch-up. While he was here he took the time to put my Fylde acoustics through their paces and we did a quick interview for a forthcoming edition of Acoustic magazine. Shortly afterwards he was off on his travels again, keeping the world's guitar community enthralled with another jet-lag defying series of international gigs!
'Guitar Gym' Now Available For Android!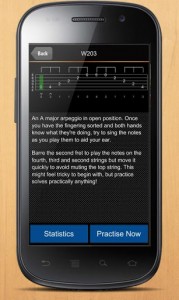 After receiving a lot of requests to make my new phone app 'Guitar Gym' available for Android as well as iPhone users, I'm pleased to announce that a quick trip over to the Google Play store is all you need to get those digits fretboard fit! A ten minute per day programme for sharpening up your technical skills on the guitar is just a couple of clicks away… Here's a link to the store: 'Guitar Gym' 
'Guitar Gym' App Released For iPhone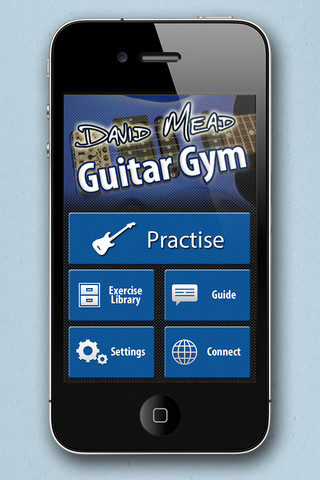 So far I've written three books that work on the premise that just ten minutes of technical exercises a day can have a dramatic effect on your playing skills. Ten Minute Guitar Workout, Ten Minute Acoustic Guitar Workout and Basic Guitar Workout all work to this principle and, judging from the feedback I've received from readers, it works!
Now you can put the ten minute plan into action via your iPhone. The Guitar Gym, created in association with Leafcutter Studios, contains 60 specially written exercises to help you put together a daily practice plan. You can hear each exercise using the tab player, make sure your timing is spot on with the built in metronome and there's even a countdown timer to help keep you on track. There's more information at the Apple store here.
Introducing The Chord Coach
My second phone app, developed in conjunction with Leafcutter Studios, is an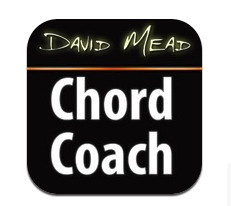 introduction to the theory behind chord construction on the guitar. As with the CAGED phone app, there are specially written lessons to work through and some cunning games and fully interactive exercises to test and tease your newly acquired knowledge! Chord Coach is available for both Android and iPhone by following the links below.
Chord Coach for Android – click
here
Chord Coach for iPhone – click
here
A Great Night At Chapel Arts
I played at Chapel Arts in Bath on July 23rd with Tristan Seume, Ben Powell and Clive Carroll. The gig was part of this year's International Guitar Festival and the venue was absolutely packed – remarkable for a warm Monday evening. Tris, Ben and I took to the stage first of all for a brief 30 min set taking it in turns to play tracks from our repertoires and then scurried off to the back to watch Clive Carroll. A great evening at a lovely venue with friendly staff and Ed, the sound guy, gets a special mention for providing all of us with superb sound all night!
New Transcriptions Available
A few people have requested the TAB for my tunes 'Time Together' from the Nocturnal album and 'Twilight Whispers' from Arboretum and so both titles are now available in the 'Buy Transcriptions' area of the website. There will be more transcriptions coming soon – please email me if there are tracks from either album that you'd like to see written out. Meanwhile, here's the video of 'Time Together'…
Bath International Guitar Festival
Pleased to report that I will be playing at this year's International Guitar Festival in Bath.

 The gig is on Monday 23rd July at Chapel Arts, Lower Borough Walls, Bath, supporting Clive Carroll. I will be joined by my fellow lyrical acoustic guitarists Tristan Seume and Ben Powell. We'll be playing a short set 'in the round', meaning that Tris, Ben and I are on stage together taking it in turns to play tunes from our repertoire before giving the stage over to Clive. Further details and booking information are available from the IGF website here.
Woody 'n' Me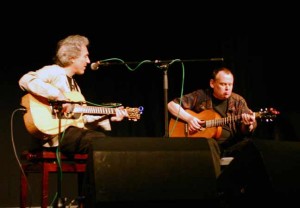 On Weds 13th June I had the pleasure of meeting the US blues and jazz guitarist Woody Mann for lunch. After a lot of guitar and music biz talk, Woody asked me to join him onstage later for a couple of tunes during his gig at Chapel Arts in Bath. I haven't played blues for a long time, but took along my trusty Fylde Goodfellow (also known as 'Spot') and had a fabulous time!
Jet Lag Blues At The Dana Centre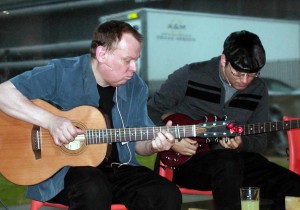 On Monday June 11th I joined Prof Gary Marcus for a talk and book signing at London's Dana Centre, a facility attached to the Science Museum in South Kensington. The event was in honour of Gary's new book 'Guitar Zero' about the science of learning music. During the evening Gary and I improvised 'The Jet Lag Blues' together, the title born from the fact that he had only recently arrived from New York and was in a slightly time-warped state!
Phone App Video – And A Hint Of A New Tune!
My new phone app now has its own little video to show the sort of things it can do and when it came down to recording the soundtrack I decided to premiere a new tune called 'As Far As The Moon'. It's just a brief snippet, but it gives an idea of the sort of thing I'm currently working on…
New Video
A couple of months ago I visited my friend Justin Sandercoe at his studio in London. While I was there we recorded a couple of videos and this is the first. It's basically about transcribing and intended to fit in with a course Justin is doing for his online students on that topic. It turned in to a sort of conversation with many sidetracks, but it reflects the fun we had making it!
The tune I'm playing at the beginning is the title track from my CD 'Arboretum' and the track at the end is the intro to 'Unseen Sunlight' from the same album.
CAGED App Now On iPhone!

Since the CAGED Guitar phone app was released on Android a couple of weeks ago (see news item below), I've had many emails asking when the iPhone version will be ready. So I'm pleased to announce that it's now available from the Apple's iTunes store here.
*NEW!* Both versions now have a facility to view the fretboard diagrams in a left-handed configuration and so everybody has the opportunity to learn the fretboard using the CAGED system.
CAGED Guitar App For Android

Over the past few months I have been working with Leafcutter Studios to produce the first in a series of tuition based phone apps related to the guitar. The first teaches the CAGED system which is a method for learning the fretboard from five familiar chord-based landmarks. The feature filled app takes you through eight specially written lessons with fully interactive illustrations and includes some cunning games and exercises that test you on what you've learned as well as help you learn notes, intervals and chords on the fretboard.
At present the app is available for Android phones, but there will be an iPhone version coming very soon. Check out the Android app store here for more details!
Violet Jessop – Titanic Survivor
As you probably know, RMS Titanic sailed from Southampton 100 years ago today to meet her date with destiny. Less known is the story of one of the first class stewardesses who was on board that day and her remarkable story; not only did she survive the Titanic disaster, she was on board Brittanic when it sank during the 1914-18 war and also Olympic when it was involved in a head-on collision!
I read Violet's memoirs many years ago and was so moved by her story that I sought out her grave in a little Suffolk churchyard. She lived a full and happy life and died at the age of 84 having long since abandoned her seafaring days. I decided that one day I would write her a piece of music and while I was recording Arboretum this tune just came out of nowhere. It's entitled Almost Lost At Sea and the video tells her story…
 Guitar Zero by Gary Marcus

When neuroscientist Prof Gary Marcus set out to learn guitar, he did so in the name of science. Was it possible for someone who began learning at the age of 39 to master the instrument? Or is it true that if you don't start learning when you're young, you'll never do it? When Gary started out on his quest to conquer the guitar, he chose my book Crash Course Acoustic to start him on his journey, saying "Mead's book was my bible…". Crikey – thanks, Gary! More info on Gary's website here: Gary Marcus – Guitar Zero.
Happy Hour!
I had a great day up in London at Justin Sandercoe's studios. We filmed some tuition videos for release a bit later on (links will be posted here when they come online) and then we retired to a nearby Indian restaurant for a curry, before returning to the studio for Justin's weekly webcast.
It was great fun to take part and I want to thank Justin for inviting me on the show. If you're curious, you can watch the broadcast below. There's some playing later on in the video where J and I get down and funky with a little DADGAD blues!
 Live Webcast: 15th March 2012
I will be appearing as a guest on Justin Sandercoe's weekly webcast on Thursday 15th March between 8-9pm GMT. We'll be talking about using partial capos, playing and chatting about guitars, guitars and probably guitars!
If you want to tune in, follow this link: http://www.ustream.tv/channel/justinguitar-live
If you sign in, you can ask questions and join in all the interactive fun! But if you miss it and still want to check it out, all the webcasts are archived and available to view via the same link.
© 2012-15 David Mead