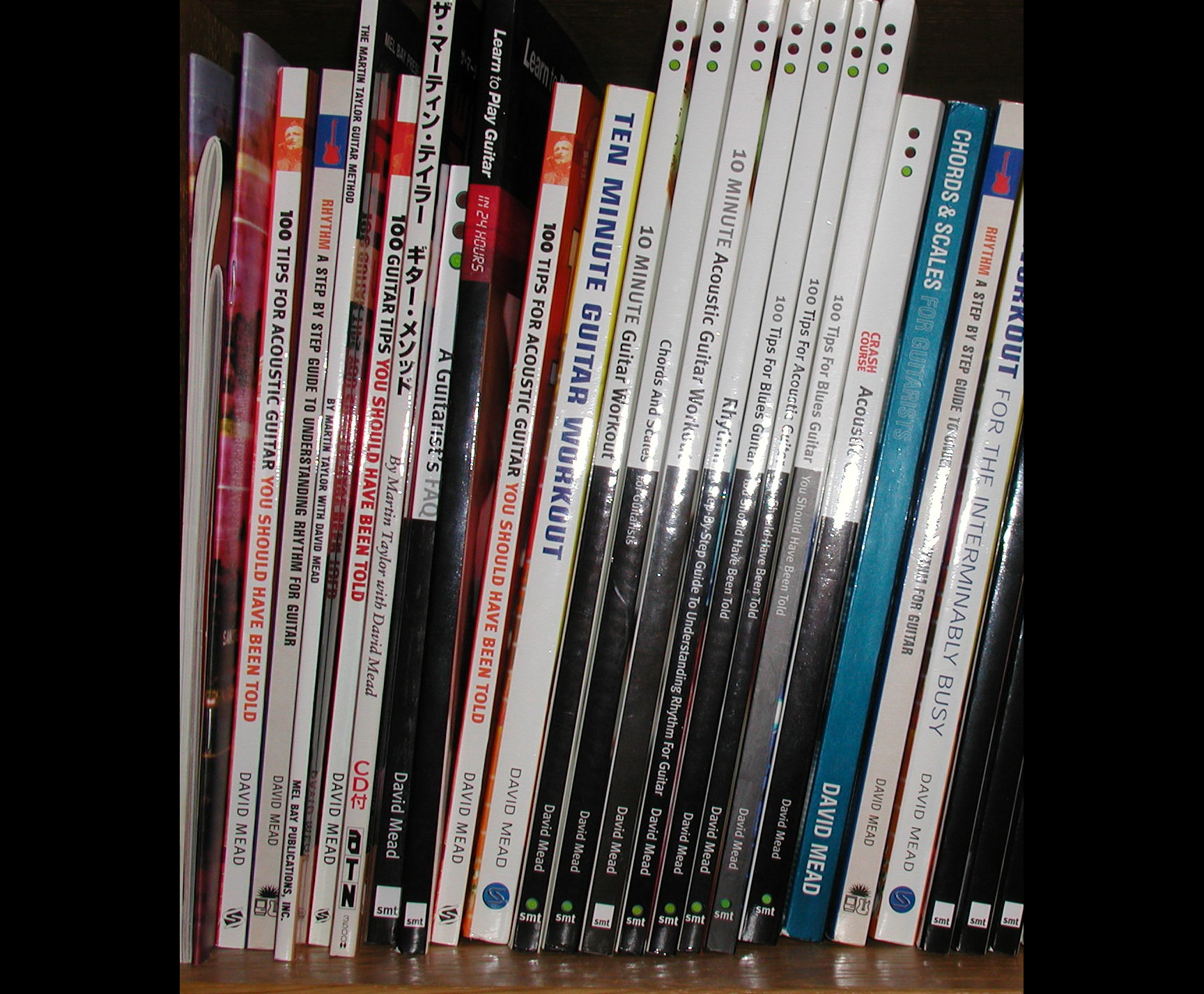 My books are all available from Amazon, some are on Kindle, too. Here's a list of the titles and links to their pages…

100 Tips For Blues Guitar
Everything you need to play the blues… with CD

Chords and Scales For Guitarists
Explaining the relationship between chords and scales… with CD

Basic Guitar Workout
An I-Ching of exercises for daily practice that are never the same two days in a row!

Basic Scales
A complete guide to fundamental scales for guitar

Basic Chords
All the chords you'll need to build a good vocabulary on the guitar

The Martin Taylor Guitar Method
How does he do it? Here's your chance to find out! Includes CD with Martin playing all examples…

100 Tips For Acoustic Guitar 
Tip One: buy this book! With CD

Kiss and Tell
Martin Taylor's autobiography (probably only available in paperback – this is the hardback cover)

100 Tips For Guitar
A basic resource for the improving guitarist! With CD

Ten Minute Guitar Workout
A ten minute a day routine that guarantees progress… with CD

Rhythm
A guide to reading rhythmic notation for guitar… with CD

Crash Course Acoustic Guitar
A lesson-by-lesson beginner's guide to playing acoustic guitar… with CD

Talking Guitars
I believe this is out of print and so eBay might be your only chance to read these classic interviews with loads of top guitar-playing types!

10 Minute Acoustic Guitar Workout
A ten minute a day practice routine for acoustic players… with CD
Loads of frequently asked questions with answers from guest experts (and me!)

Learn To Play Guitar In 24 Hours 
Twenty-four beginner lessons for acoustic guitar… with DVD (Note: it's not me on the DVD)
© 2012-15 David Mead